Many years ago I remember an excited friend who worked for one of the vendors of electronic medical records (really this was more of a billing and patient tracking and management system than and Electronic Health record) desperate to show me some of their new applications – in particular a module they had developed to capture clinical data. He pulled out his "laptop" (it was more of a luggable)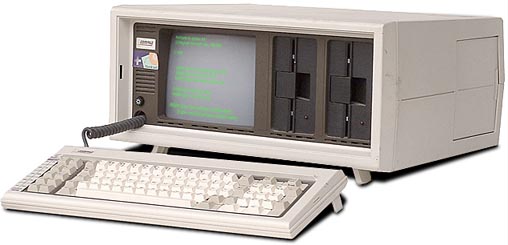 Fired up the application, selected a patient and proceeded to enter a blood pressure: click, click, click, click, click, click, click, click…..some 20 clicks later he had entered a blood pressure of 120/80. He was excited and I was not.
I am constantly reminded of this as I watch doctors interact with systems and especially with the ongoing focus on blood pressure (Did you know that May is the
National High Blood Pressure Education Month
) and the
video challenge
from ONC
"To create an under 2 minute compelling video sharing how they use health IT or consumer e-health tools to manage high blood pressure"
The winners can be seen
here
Key to the challenge is having the data for monitoring as emphasized in the Six Sigma techniques of
DMAIC
Define
Measure
Analyze
Improve
Control
Capturing that data without burdening our clinical staff who should be focused on the patient not on intrusive and distracting tasks of data entry. I made this point a number of years ago "
Doctor Please Look at Me not Your EMR
" that came from a personal experience in our local practice and as my then 10 year old succinctly put it at the time
"I wish the doctor had spent as much time with me as she did with her PC"
But data is essential and getting this into our medical record is essential to derive the value from these systems. So the study published in Journal of the American Medial Informatics Association (JAMIA): "
Method of electronic health record documentation and quality of primary care
" who's conclusion implied that dictating clinical notes "appeared to have worse quality of care than physicians who used structured EHR documentation".
Digging into the
details
suggested this was based on old data (2004 – 2008), measured the quality of documentation not the care and that choice in tools is the key to success in EHR implementations and clinicians satisfaction
There are good reasons that dictation as a means of capturing clinical documentation has been so successful for such a long time – it is easy to do, efficient and saves time. But the gap between the narrative text created and the clinical data we need to manage our patients widens with each report created. The JAMIA report highlighted the impact this can have on care, offering some insight into the potential decrease in the quality of care that results in disconnecting the clinician from the interaction and clinical decision support tools and data that is built into the EHR. But the process of entering this data must not intrude into the clinical interaction with patients. All is not lost – Natural Language Processing (NLP) tools are bridging this divide allowing clinicians to use their preferred method to capture the patient's clinical information in narrative form and extracting out the discreet data that is essential for the EHR systems that need the data to drive the decision support tools and workflow processes.
So clinicians can have their cake and eat it too and best of all it allows them to return to the art of medicine and focus on the patient not the technology.